Flat Packed Modular Buildings & Shipping Containers
A Design of your Choice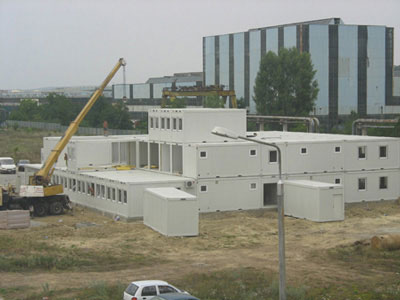 Our modules are 8ft wide and come in lengths of 10ft, 16ft, 20ft, 24ft and 30ft. They can be stacked 3 high, side by side and end to end thereby allowing you to create a modular building of your own design.

The interior space could be a mixture of small and large open plan offices. Thanks to our unique design internal walls, partitions and doors can easily be fitted or removed to create an environment that meets your operational needs.

We can supply various standards of insulation to comply with the latest building regulations.